Dental Restoration Solutions with Veneers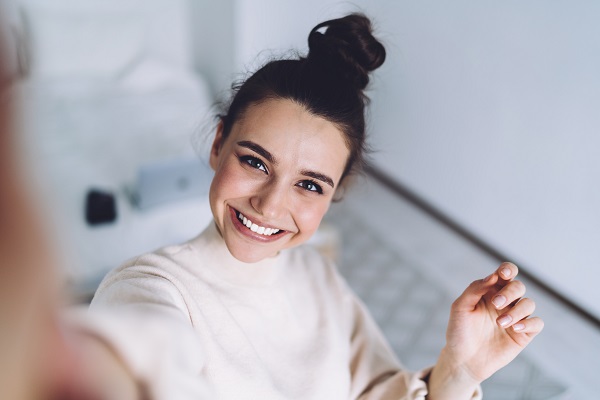 Veneers are one of the most popular dental restoration solutions and have transformed many patients' smiles. This review discusses dental restoration with veneers to help you decide if pursuing treatment is right for you.
A complete guide to veneers for dental restoration
Dental veneers are often used to address teeth stains, broken teeth (e.g., chips, cracks), and misshapen teeth. The following is everything to know about dental restoration with veneers, including what dental veneers are exactly, the benefits they offer, who they are recommended for, and how they compare to alternative solutions.
What are dental veneers?
Dental veneers are a type of dental restoration that uses thin layers of porcelain to improve the size, shape, and color shade of teeth. They are predominantly used for teeth that are more visible and are applied to the visible surfaces of teeth. Every dental veneer is fully personalized for the optimal fit.
What are the benefits of dental veneers?
Dental veneers are widely considered to be the most aesthetically pleasing dental restoration when addressing concerns that are primarily cosmetic. In fact, they have earned the nickname of "Hollywood teeth" due to their prominence among entertainers. They are also highly durable and stain-resistant. Since dental veneers are thin, they do not require much alteration to teeth. However, a minor amount of enamel may need to be removed to ensure a natural appearance and comfortable feel.
When are dental veneers recommended?
Dental veneers are used for a variety of purposes. They are recommended for many patients that have oral health concerns, but many other patients use them to improve natural imperfections with their front teeth. The most common uses for dental veneers are:
Repair chips and cracks
Improve the shade of stained teeth
Lengthen short teeth
Improve the shape of teeth
Create an even smile
Anyone who is not happy with their smile due to an imperfection or those who may be happy with their smile but have oral health concerns with the visible surface of their front teeth should consider how dental veneers may benefit them.
How do dental veneers compare to alternative dental restorations?
There may be viable alternatives to dental veneers that are worth considering as well. The alternative dental restorations available depend on the type of concern that is being addressed. Some possible solutions include dental crowns, dental bonding, and teeth whitening. As mentioned, dental veneers are usually considered to be the highest quality and most durable restoration, but they typically cost more. Ultimately, the patient's specific goals determine whether or not dental veneers or another type of dental restoration are the best options.
Dental restoration begins with a consultation visit
Here at our dental practice, we assist our patients through the dental restoration process, from helping them decide on the right type of restoration for them to providing follow-up care to ensure their restoration stays in good condition long-term. To schedule a visit and discuss your options, call our friendly and professional team or send us a message today.
Request an appointment here: https://dentalcareofmadison.com or call Dental Care of Madison at (601) 898-9390 for an appointment in our Madison office.
Check out what others are saying about our dental services on Yelp: Dental Restoration in Madison, MS.