How Long Will My Gums Need to Heal After Extractions Before Getting Dentures?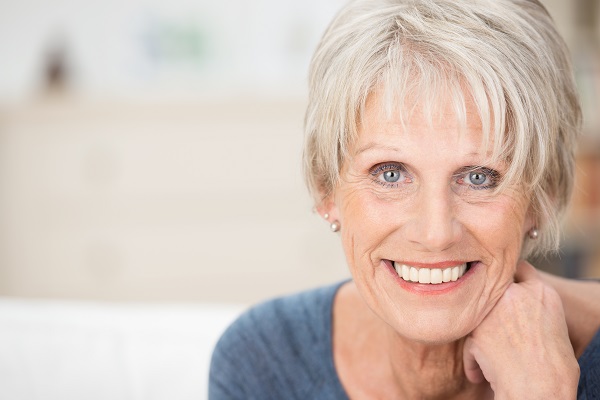 If you have dentures, you know how important of a role they play to your quality of life and appearance. If you are new to the denture process, and have yet to be fitted for a set, you may be wondering what the process entails. For example, if you have to have an extraction to get dentures, you may wonder how long you will wait for your gums to heal before getting the dentures. A general dentist cannot fit you with permanent dentures immediately after an extraction. Your gums and other tissues will need time to heal.
How long do gums need to heal?
The time it takes for gums and other tissue to heal varies from patient to patient. The type of denture a patient is planning to get also plays a factor. For example, a custom-made denture requires gums to heal for three to six months. During this time, gums will be allowed to heal and patients meet with their dentist for fittings and adjustments. This ensures that when the gums are healed and ready for the permanent dentures, they will be a perfect fit. In the meantime, patients are often given temporary dentures.
Temporary dentures
Temporary dentures are often used soon after a patient's teeth are extracted. While these dentures often serve a cosmetic purpose, they also help preserve the integrity of the jawbone and shape of the mouth as it heals. Temporary dentures are actually important in the process. When teeth are extracted, the surrounding jawbone begins to shrink. Temporary dentures stop this from happening. However, temporary dentures also have to be relined or refit to ensure a proper fit until the permanent denture is fabricated.
How dental implants affect the process
When patients have dental implants as part of their denture process, the healing period between extraction and permanent dentures takes more time. In most cases, patients have to wait between four and six months. This allows the titanium screws in a patient's gums to connect with their jawbone. Additionally, the tissue around the implants needs time to heal before permanent dentures are put in place.
Once a patient's gums are healed, the next step in the process is undergoing a cleaning. Depending how long it has been since a patient's last cleaning, this step may be quite time-consuming. However, without clean gums, dentures, especially partial dentures, may not attach to any clasps or remaining teeth. Because of this, it is important not to skip this step.
Contact a general dentist today
If you are scheduled for a tooth extraction or recently had some teeth removed and have questions, contact a general dentist. Getting dentures is a life-changing experience. However, there are many steps involved that will make the process easier. It is normal to have questions and concerns about getting dentures and all the steps involved. Your dentist can give you all the necessary information.
Request an appointment here: https://dentalcareofmadison.com or call Dental Care of Madison at (601) 898-9390 for an appointment in our Madison office.
Check out what others are saying about our dental services on Yelp: Dentures in Madison, MS.