How Long Does a KöR® Teeth Whitening Session Take?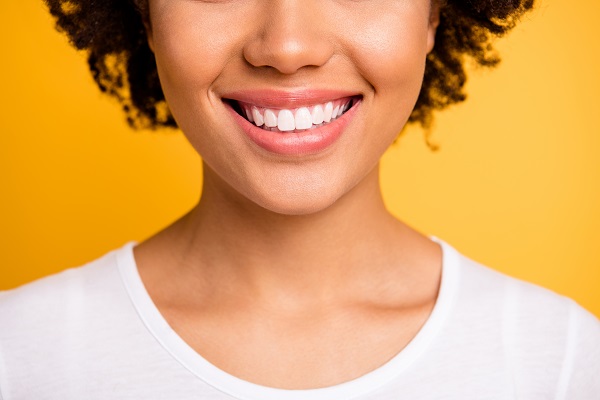 KöR® teeth whitening is one of the newest and most successful whitening technique available. Read on to learn more about this revolutionary whitening treatment. The desire for a white and bright smile has made many people try over-the-counter teeth whitening with less than satisfactory results. Teeth naturally yellow with age due to years of wear and tear, staining meals and beverages, hormone disorders, cigarette usage, and a number of other factors. The good news is that KöR teeth whitening produces amazing whitening effects.
An overview of the KöR teeth whitening procedure
All teeth whitening techniques employ the same underlying process to obtain results. Large pigment and stain molecules become trapped inside the tooth's structure, causing discoloration. Whitening systems use peroxide-based bleaching gels that adhere to stains and peel them off the teeth.
KöR teeth whitening works by restoring the capacity of the teeth to absorb oxygen. When the teeth absorb the oxygen contained in the whitening gel, the stain molecules disintegrate and are almost eliminated.
Duration of a Kör whitening session
KöR is the only whitening method kept chilled from the time it is made until it is used on the teeth, ensuring maximum freshness and efficiency. Due to the nature of saliva, which contains potent antioxidants that degrade peroxide, most teeth whitening solutions are only effective for 25-35 minutes. Patients will get KöR trays that are scientifically designed to keep any saliva out while the gel works on the teeth. Therefore, the peroxide gel will not become contaminated and may even remain on the teeth for up to 10 hours. The efficiency of KöR is highly dependent on the length of the whitening session.
The Kör process
The dentist will begin the process by taking impressions of the patient's teeth to create personalized, ultra-comfortable whitening trays. Patients will need to consult with the dentist to determine the most appropriate KöR whitening level for them.
Patients will get custom-made teeth whitening trays, KöR teeth whitening gel, a desensitizing gel, and instructions on using the KöR Whitening Deep Bleaching System during a follow-up session. Patients often sleep with their KöR whitening trays for two weeks at home.
Following the two weeks of at-home teeth whitening, patients will need to come back for an in-office whitening procedure that will last one to two hours. Once the desired results are visible, the dentist will recommend doing some at-home care to maintain the smile's whiteness; this entails wearing the personalized trays one night each month.
Patients can expect spectacular results with KöR teeth whitening, with whitening up to 16 shades or more. Despite the fact that everyone's teeth are different, the groundbreaking KöR whitening technology produces remarkable results every time.
In conclusion
KöR teeth whitening, unlike other teeth whitening procedures, is permanent and requires just routine home maintenance, even if you consume coffee, tea, or red wine. KöR whitening is so powerful that it is the only treatment in the world that has been shown to whiten tetracycline-stained teeth, which used to be considered impossible.
Request an appointment here: https://dentalcareofmadison.com or call Dental Care of Madison at (601) 898-9390 for an appointment in our Madison office.
Check out what others are saying about our dental services on Yelp: KöR® Teeth Whitening in Madison, MS.