Dental Implant Crown Placement FAQs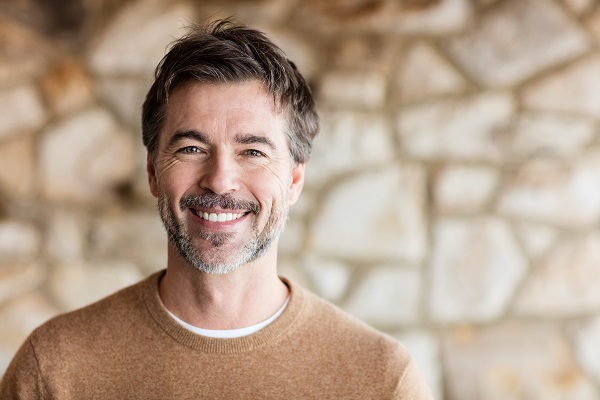 An implant crown is the top part of a dental implant that connects to the abutment and titanium rod. It is also a type of dental restoration that can support, strengthen, and protect a tooth. On its own, a dental crown is a good dental helper. It is for people who want to regain the integrity of at least one tooth. If you are thinking about having an implant crown placement, here are the facts.
Who needs an implant crown?
A crown's purpose is to cover a damaged tooth. If the patient has a large cavity or has a root canal, a crown tops it off. A dental crown's function is to finish the patient's treatment. It is a versatile prosthesis. The dentist can also use it as the top part of a dental implant or part of a dental bridge.
Will a crown match a patient's natural teeth?
Many patients want an implant crown that can blend in with the natural teeth. That is why dentists have crowns made of PFM (porcelain-fused-with-metal) or porcelain. This material has the texture and appearance of natural teeth. It is a discreet restoration that the patient can have even for a front tooth.
How long does it take to get an implant crown?
It usually takes two dental visits to finish a dental crown placement. The first one will be all about assessment, repairs, and taking the impression of the tooth. The impression will go to the dental lab to construct the dental crown. Then, about two weeks later, the dentist will place the implant crown on the patient's tooth and bond it to the tooth.
What can the patient eat?
Many patients wonder what foods are appropriate to eat when teeth have dental crowns. Dentists usually tell patients that chewy and sticky foods can pull the implant crown. It is ideal to follow this instruction. Patients should also avoid eating hard and crunchy foods.
How long does an implant crown last?
The material of the crown is the basis of its life span. Metals usually last long. Porcelain and ceramic have a shorter life span. Some dental crowns last for five years. Others can last for 20 years with proper care.
Does it hurt to get implant crowns?
To make sure that the patient does not feel pain, the dentist will administer local anesthesia. The dentist will repair the tooth. If the damage is extensive, the anesthetic will help remove the pain from the procedure. Placing the implant crown may take time. Discomfort will happen, but the anesthesia will reduce it.
Can an implant crown break?
It is a rare instance, but a crown can break. This can happen when there is excessive pressure in the bite or chew. That is why dentists are particular about foods that patients should eat. The tooth underneath the crown will be exposed when the dental crown breaks.
Getting an implant crown can reinforce your tooth
An implant crown is a durable form of restoration for your damaged tooth. It is also the final touch in a dental bridge or implant procedure. You can choose the right material for crowns that suits your needs. Discussing dental crowns with your dentist can prepare you better for your upcoming procedure.
Are you considering getting an implant crown in the Madison area? Get more information at https://dentalcareofmadison.com.
Check out what others are saying about our dental services on Yelp: Implant Crown in Madison, MS.